Welcome to the Wonderful World of Chinese Folk Dance!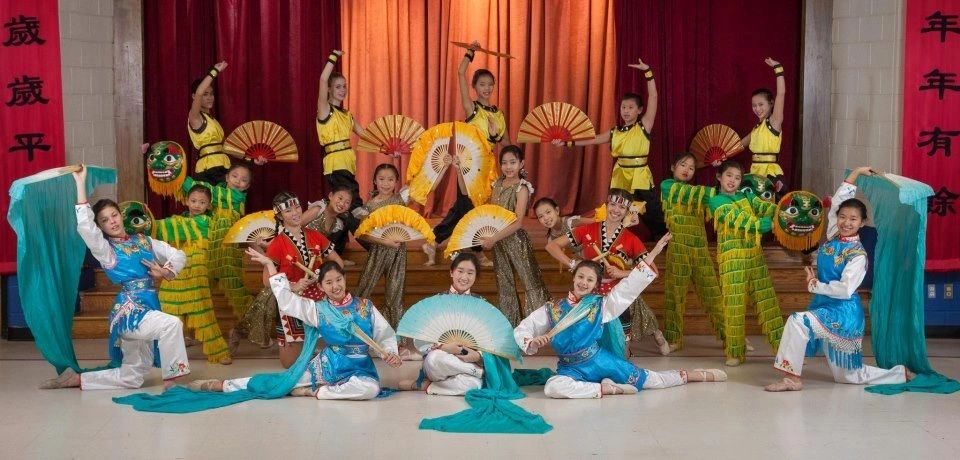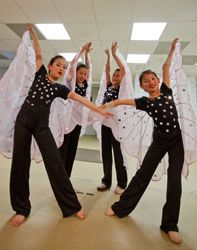 The CACC Chinese Folk Dance Troupe, based in Hockessin, Delaware, was formed with the purpose of bringing Chinese dance and culture to young Chinese Americans growing up in this area, along with sharing the beauty and richness of the Chinese culture, arts and heritage with the general public. We are proudly part of the Wilmington, Delaware-based non-profit Chinese American Community Center (CACC).
The dance troupe has performed on various occasions at many special events including the Kennedy Center, the Smithsonian Institute, the Grand Opera House, the Playhouse Theatre, National Theatre, and the annual Autumn Festivals, Chinese New Year's Celebrations and Chinese Festivals at CACC. We have also performed at the Delaware Dance Festival, the Winterthur Museum, Longwood Gardens, the International Children's Festival at Wolf Trap, the Philadelphia Zoo, at First Night in Wilmington on New Year's Eve and at the Governor's Inaugural Gala. We have also performed at the Macy's Thanksgiving Day Parade in 2009, the London New Year's Day Parade in 2012, and the Presidential Inaugural Parade in Washington, D.C. on Monday, January 21, 2013!
Chinese American Community Center (CACC) Folk Dance Troupe
Director: Kanchalee Reeves
Info@CACCFolkDanceTroupe.org
830-299-7722
830-299-7722